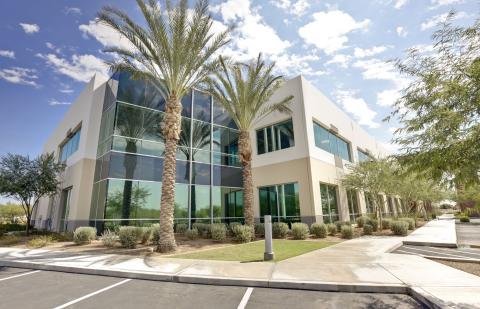 Everyone is feeling the impact of inflation right now. As a business owner or contractor, you may already be adjusting your business practices to protect your bottom line from rising costs. Don't forget about insurance. Rising costs are impacting repairs and claim costs, and that means property insurance limits need to be reassessed.
June Inflation Reaches New Peak
The U.S. Bureau of Labor Statistics says that the Consumer Price Index for All Urban Consumers (CPI-U) increased by 9.1% in the 12-month period ending in June. That's the largest increase that the country has seen since 1981. Energy costs have seen especially large cost spikes. In June, energy costs increased 7.5%, and in the 12-month period ending in June, energy costs increased 41.6%.
Businesses, and especially small businesses, have been hit hard. According to Bank of America, 88% of small businesses say that inflation is impacting their business, 68% say they've had to raise prices as a result, and 34% say they've had to reevaluate their cash flow and spending.  
Supply Chain Issues Add Time and Costs
Some items aren't just more expensive. They're also harder to find due to supply chain issues. If you need a part for a repair, these shortages can cause delays, ultimately adding to the total costs.
In one example, Transport Topics says that rising maintenance costs and parts shortages have been creating problems for fleets. Research from FleetNet shows that repair costs increased 20.4% between 2020 and 2022. The microchip shortage has been a problem for a while now, and according to Consumer Reports, it will likely persist into 2024. As a result, carmakers are having difficulty making enough new cars to keep up with demand.
However, it's not just fleets that are dealing with supply chain problems. Shortages are creating problems for many types of repairs. According to the U.S. Chamber of Commerce Q2 2021 Commercial Construction Index, 94% of contractors say that material cost fluctuations have impacted their business, up from only 59% who said this in the second quarter of 2020. Furthermore, 84% say that they've faced at least one material shortage.
Labor Costs Compound Problems
On top of material shortages and cost increases, contractors are also seeing labor shortages and increased labor costs.
The U.S. Chamber of Commerce says that 87% of contractors reported being concerned about the cost of skilled labor in the second quarter of 2021. In response to skilled labor shortages, 35% of contractors say they've had to turn down work, 50% say they are putting in higher bids and 56% say they're having challenges meeting project schedule requirements.
Labor costs are increasing more or less across the board as employers struggle to find workers. According to the March 2022 Employment Cost Index from the U.S. Bureau of Labor Statistics, private industry worker compensation costs increased 4.8% over the year.
The Impact on Insurance
If a commercial vehicle is damaged in a crash, the repairs will likely cost more than they would have just a year or two ago. Likewise, repair costs will likely be more expensive if a building is damaged in a fire, storm, or another event.
If you're depending on your insurance to cover these increased costs, you need to look at your limits. As claims become more expensive, many policyholders may discover that they are now underinsured.
When you purchase property insurance, it's smart to purchase a policy with a limit that covers the full replacement cost of the property. That way, if you experience a major loss, you'll just have to handle your deductible, and you won't have other unexpected out-of-pocket costs. Securing sufficient limits is also important if your policy contains a coinsurance clause that creates a penalty for underinsurance, as many property policies do.
As repair costs rise, however, the full replacement cost of your property also rises. If you're not adjusting your limits to keep pace with these increases, you might be underinsured.
This Is Not the Time to Take Risks with Insurance
You probably have a lot to think about right now. With all kinds of expenses on the rise, increasing your insurance coverage might not sound appealing. However, if you experience a loss, having the right insurance will be important – especially if you're dealing with other cash flow challenges.
Don't wait until you experience a claim. Contact your insurance agent and discuss whether your property insurance limits need to be adjusted in light of inflation and supply chain issues.
Heffernan can help you review your insurance needs to help you secure the coverage you need. Learn more.