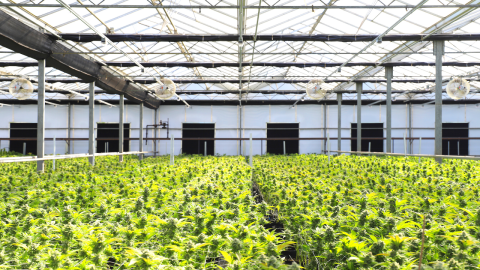 Marijuana is big business, and just like other industries, it needs insurance. At the same time, insuring cannabis operations can be complicated, both because of the evolving legal standing of the substance and because of the industry's rapid growth.
The Hemp and Marijuana Legal Landscape
Cannabis companies are caught between conflicting and ever-changing laws.
On the one hand, although the Farm Bill of 2018 removed hemp and hemp seeds from the schedule of Controlled Substances, federal law still classifies marijuana as a Schedule I substance. This means that there is no accepted medical use, and the drug remains illegal.
On the other hand, many states have legalized marijuana for both medicinal and recreational usage. The National Conference of State Legislatures says that 36 states and four territories currently allow for the medical use of cannabis products, while 18 states, two territories and the District of Columbia have passed legislation allowing nonmedical use.
Many of the laws regarding cannabis are relatively new, and additional legislation is likely coming. This includes proposals to legalize marijuana on the federal level. In one recent example, U.S. News reports that Republicans in the U.S. House of Representatives have introduced a bill that would decriminalize and regulate marijuana.
The Booming Marijuana Market
Despite the fact that marijuana remains illegal under federal law, the cannabis market has been booming.
According to Fortune Business Insights, the global cannabis market size was $20.47 billion in 2020, and it's expected to reach $197.74 billion by 2028. Washington alone collected $473.9 million in legal marijuana income and license fees in 2020, according to the Washington State Treasurer.
The marijuana industry has also become a major employer. Leafly says that the legal cannabis industry supported 321,000 full-time equivalent jobs as of January 2021. According to the 2021 Leafly Jobs Report, that is more than twice the number of dentists.
The Financial and Insurance Challenges
While the marijuana industry is booming, it's also facing significant financial and insurance challenges.
The National Law Review says that many financial institutions have been wary of working with cannabis businesses because of the conflicting state and federal laws. The SAFE Banking Act aims to make it easier for financial institutions to serve the cannabis industry, but despite repeated attempts, it has not been passed into law yet. Meanwhile, Marijuana Moment says that Visa recently issued a warning in response to cannabis retailers using cashless ATMs to get around restrictions on credit and debit card transactions.
Cannabis businesses can also face an uphill battle when it comes to getting the insurance they need. Commercial insurance rates have been going up across the board, but according to Business Insurance, cannabis and hemp businesses are having an especially hard time securing directors and officers (D&O) insurance coverage. Many D&O insurers refuse to work with cannabis companies, resulting in low capacity.
However, there are still options for insuring cannabis operations. Although they might be in the minority right now, some insurers are willing to cover cannabis companies. As another Business Insurance article points out, captive insurance structures are one possibility for some cannabis businesses. In Washington, where marijuana businesses are required to purchase insurance, the Washington State Insurance Commissioner says that coverage may be available through surplus line insurance companies.
Secure Insurance for Your Marijuana and Cannabis Company
Heffernan has developed a program that caters to the insurance needs of cannabis production and retail. We offer a wide range of coverage types, including marijuana farm insurance, cannabis product liability insurance, marijuana dispensary insurance and more. For guidance on insuring cannabis operations, contact our cannabis insurance team.