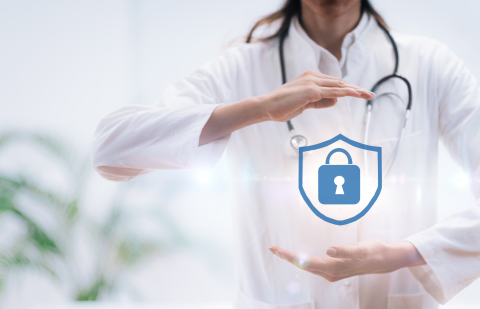 The U.S. Supreme Court has overturned Roe v. Wade and Planned Parenthood v. Casey. As a result, abortion is no longer considered a constitutional right in the U.S. The Dobbs v. Jackson Women's Health Organization ruling has far-reaching implications in matters of healthcare and law. Human resource professionals should also be aware of the Dobbs impact on employee benefits and other HR matters.
Dobbs v. Jackson Women's Health Organization
Before the Supreme Court officially announced its ruling, a majority draft opinion was leaked, sparking fervent debate. According to Politico, it was the first time in modern history a draft opinion had been divulged while the case was still pending.
On June 24, 2022, the official decision was announced, Roe v. Wade had been overturned.
The ruling did not outlaw abortion. Instead, the Court found no Constitutional right to abortion exists, leaving the right to regulate abortions up to the states. According to MedPage Today, states with total or partial abortion bans include Texas, Idaho, South Dakota, Wisconsin, Ohio, Kentucky, Tennessee, South Carolina, Georgia, Alabama, Mississippi, Arkansas, Missouri, and Oklahoma. Other states may also have bans or restrictions, and more states are expected to pass new laws.
Traveling for Abortions
Although some states now ban abortions altogether, many states protect women's freedom to choose. This has led to questions over whether employers can assist employees living in states with such bans, to access care in states with more protective legislation.
This may not always be practical or without risk. Depending on where an employee resides, traveling across state lines could include incurred expenses for travel and lodging. Additionally, the reach of state abortion bans is not yet established. According to Bloomberg Law, states generally lack jurisdiction over the actions of individuals outside of that state. However, an employer's liability as a health plan sponsor, or through employee reimbursements in this area remains unclear.  
On August 3, President Biden issued an Executive Order on Securing Access to Reproductive and Other Healthcare Services. Among other things, this order directs HHS to consider action to support patients who travel out of state to access reproductive healthcare.
The Response from Employers
In response to the ruling, some employers have announced plan amendments enabling employees living in states with abortion bans to access care across state lines.
According to HR Dive, Citigroup had announced an abortion travel benefit even before the Court's decision was rendered, in response to growing abortion restrictions in some states. After the ruling, more companies followed suit. Many of these benefits take the shape of a travel stipend, with varying reimbursement limits.
Employers that want to provide abortion benefits will need to navigate compliance with ERISA, the ACA, and tax codes. For example, SHRM notes that travel reimbursements are usually taxable, except those meeting the IRC definition of 'qualified medical expense'. If the travel is considered medically necessary, the benefit may need to be integrated into the group health plan to comply with the ACA. Furthermore, creating a benefit may require coordination with TPAs and EAP providers.
Privacy Concerns
The Supreme Court decision has also raised privacy concerns regarding employee PHI.
In order to prosecute a charge for an illegal abortion, a prosecutor may need access to sensitive information. According to Carrier Management, most of the privacy fears center around things like location tracking, search history, texts, emails, and period tracking apps. However, there are also concerns with respect to insurance and tech companies' protection of personal data.
KHN points out that privacy could become an issue for employers offering abortion benefits, especially if law enforcement agencies use a search warrant or subpoena to access information. KHN contacted several employers that had announced abortion benefits to inquire as to their plans to keep information confidential, and most declined to comment.
Discrimination Laws
Employers will also need to navigate anti-discrimination laws in the wake of this ruling. According to Lexology, the Pregnancy Discrimination Act prohibits employment discrimination on the basis of pregnancy, childbirth, or related medical reasons. Federal courts have interpreted this as prohibiting discrimination based on abortion choice.
Bloomberg Law notes that, despite the ruling, employers can expect to face liability if they discriminate against an employee for reasons related to abortion. However, the ruling is likely to result in more challenges from employers that object to abortion for religious reasons.
Do you need help navigating the Dobbs ruling and its impact on employee benefits and HR? Heffernan offers benefit advisory services and assistance with legislative and compliance regulations. Learn more.