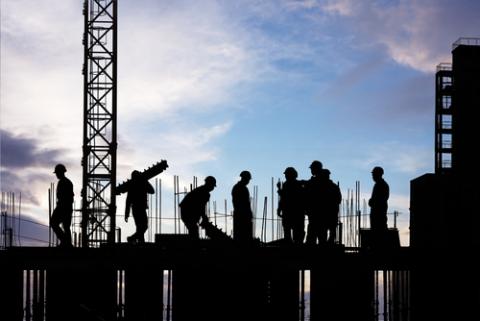 As the New York Times reported earlier this year, U.S. construction spending reached $1.14 trillion in January, the highest since 2007. Figures released earlier this year by the Associated General Contractors of America (AGC) show that the number of workers in the construction industry is at almost 6.7 million, an eight-year high.
From coast to coast, both the public and private sectors are finally seeing a comeback in an industry that was hit hard by the housing bust and recession of 2008.
But as construction activity increases, the risks are on the rise too.
The future may look rosy for the construction industry, but the uptick in building activity is also bringing heightened risks and unintended consequences:
Worker shortages. According to a recent survey conducted by the Associated General Contractors of America, 69 percent of U.S. construction firms are having trouble finding qualified workers to keep up with their increasing workload. Fifty-four percent of respondents predict it will continue to be hard to hire qualified workers over the next 12 months, while 21 percent expect it to become even harder.
Increased safety risks. Although the construction industry overall has continued to improve its safety record, the Bureau of Labor Statistics (BLS) says it's still the worst industry in terms of safety, and construction worker injuries and deaths are on the rise. In the rush to hire during this boom, many companies will end up hiring more entry-level, inexperienced workers. There could also be projects that don't have an adequate number of workers, forcing other employees to work more hours to take up the slack and heightening the risk of fatigue, errors, and accidents.
Increased penalties and criminal indictments. Authorities across the U.S. are cracking down on contractor misconduct, violations, and offenses ranging from worker safety issues to corruption including fraud, bribery, extortion, money laundering, bid rigging, and larceny – and the punishments are getting more severe. In New York City for example, the penalty for serious safety lapses has been raised from $2,400 to $10,000 and from $5,000 to a high of $25,000 if your construction project doesn't have a construction superintendent.
With business booming, your risk management strategy needs to be sharp
As business grows, you need to make sure your risk management efforts are keeping up with the increased risks and exposures. Follow these three tips to protect yourself:
Appropriately assign your risk. Consider anything that could go wrong on a project, plan for it, and assign the risk to the person who would best be able to handle and control it. For example, a contractor is the best one to control the safety of the workers on a jobsite, but the homeowner would probably be the best choice for any project design risks since they're probably working closely with the designers and architect. By clearly delineating risk responsibility in the contract before work begins, you can avoid costly misunderstandings down the road.
Cover your risks. Once you know what risk you're responsible for, talk with a risk and financial management firm that has expertise in the construction industry. From workers' compensation to Errors & Omissions (E&O) coverage to OSHA concerns, make sure you're aware of and protected from every risk associated with your project.
Make sure your partners are covered. Closely examine all contracts for consistency, and have an attorney do the same. Don't rely on a cursory review of Certificates of Insurance for proof that all parties involved in the project are compliant with insurance requirements. Ask to see the full policies.
With proper planning and insurance coverage, you can ride the wave of the construction boom without drowning. Contact the construction insurance professionals at Heffernan Insurance Brokers today to make sure your risk management strategy is on solid ground.