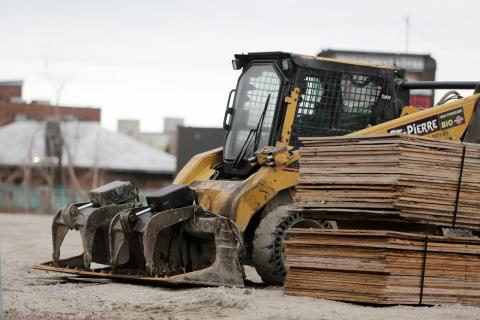 Defects are always bad news, and defective construction is no exception. When defects occur in construction, the financial and reputational losses can be significant.  
Construction defects cover a wide range of issues stemming from problems in either the construction or design. Many cases involve water intrusion, electrical issues or structural problems. In some cases, the defects may result in dangerous and unstable conditions. Even in less severe cases, there may be serious financial implications for the property owners and/or contractors involved.
When defects are discovered, property owners may sue the contractors involved. The contractor involved may file a liability claim hoping that insurance will cover the costs. Unfortunately, many commercial general liability policies do not provide coverage for construction defects. Both the language of the policy and the laws of the state are important in interpreting coverage.
A recent court case in California illustrates the issue.
After stone floor tiles were installed in a Los Angeles condominium, the tiles fractured due to a construction defect. The contractor had commercial general liability coverage, but the insurer denied the claim, and the case went to court. The judge ruled that under California law, and in accordance with court precedent, commercial general liability policies do not provide coverage against claims of inferior or defective work. The policy in question covered property damage caused by an "occurrence," with several stated exclusions, and the construction defect did not meet this definition. (American Home Assurance Company et al v. SMG Stone Company, Inc. et al, United States District Court, N.D. California, 119 F.Supp.3d 1053 2015)
If the contractor's insurance does not cover construction defects, the contractor may be held responsible for the cost of the repair and any resulting damages. This does not always involve litigation, especially for residential buildings in California.
California law states that homeowners cannot sue over construction defects without first allowing the homebuilder to try to repair the defect. Although this does not eliminate all costs of defective construction – the repairs themselves can be expensive – it does decrease the likelihood of expensive litigation.
The avoidance of issues is always the best option. As the saying goes, measure twice, cut once.
As always, proactive customer communication is key in preventing these issues from arising. Make sure subcontractors are well-vetted and that proper Certificates of Insurance are in place. Ask customers to sign off on each phase of work completed and keep that documentation readily accessible in case you need it in the future. You may also want to let customers know your preferred notification process if any defects are discovered after work is completed.
Industry-tailored construction insurance coverage is important too. Join Heffernan's growing network of over 1,000 contractor and developer clients nationwide. We understand your perspective and will work with you to create a construction insurance program specific to your needs.