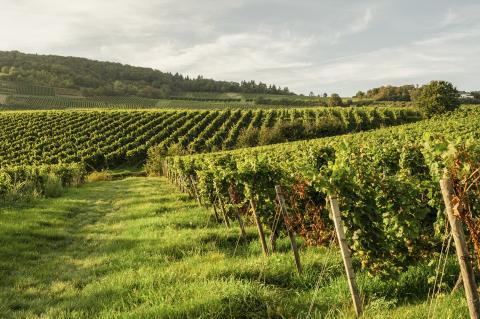 Winemaking can be a romantic and profitable venture, with over $30 billion in retail sales every year in the U.S. But as every vineyard owner knows, it's also an inherently risky business. Growing conditions, changes in distribution channels, fluctuations in revenue, and a shortage of skilled workers are just a few of the daily stresses.
Skilled and committed workers are valuable assets you want to keep safe. At wineries, they face a long list of on-the-job hazards, from heat exhaustion to chemical exposure to equipment operation hazards to night harvest risks, just to name a few.
With another harvest season approaching, here are 10 reminders to help reduce on-the-job injuries and prevent workers' compensation claims:
Create a safety mindset. Make safety a top priority with thorough training, personal protective gear requirements, and regular safety meetings.
Have First Aid resources available for bee stings, animal bites, and other minor injuries that you can treat onsite, at least until emergency help arrives. This first line of defense can help keep many injuries from becoming worse.
Prevent back injuries – the most common and among the most costly – by training workers in proper lifting techniques and setting limits on how much one person can lift without assistance.
Be aware of slip, trip, and fall hazards such as tools and other objects lying around, muddy and slippery surfaces, etc.
Avoid repetitive motion injuries with ergonomically designed work areas, training in proper pruning techniques, and hand exercises.
Take care with chemicals and pesticides. Train everyone in their proper use and storage, including use of respirators and fire prevention techniques.
Train your staff on safe use of all machinery, vehicles, and equipment including safe operation and storage, strict lock-out/tag-out procedures, and ladder safety.
Be aware of environmental hazards associated with outdoor work such as heat and sun stroke, sunburns, insect bites, and working in cool night air.
Know the risks of hosting wine-tasting events at your facility. Not only do these events expose you to greater liability issues with the visiting public, but your employees and volunteers are also exposed to risks different from their day-to-day hazards.
Be proactive about emergency response preparedness, especially if you live in an area prone to earthquakes, floods, forest fires, or other natural disasters. Know your risks, have a plan, and make sure everyone on your staff knows what to do in an emergency.
Finally, don't neglect your insurance coverage. With the long list of risks and hazards you face, you need comprehensive protection and a partner who understands your industry. With more than 20 years' experience providing custom tailored insurance solutions for the winery industry, Heffernan's Vintners & Growers Practice offers both. With our industry experience and carrier affiliations, we'll get you the best coverage available to protect your valuable employees and your bottom line – all at the most competitive rates.