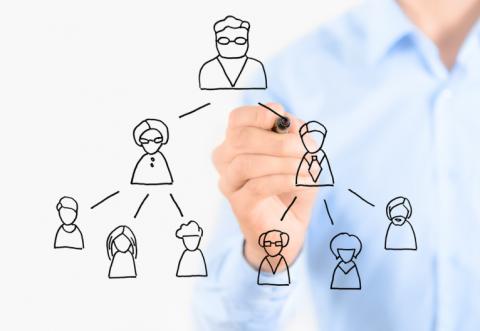 Hiring is a critically important process for any business owner and can generate as much stress as it does excitement. There's much to consider as you begin to grow your team, but finding the right employees—from a skills perspective as well as a cultural one—can be quite a challenge. Small business hiring is a skill that a business owner often gains confidence in with time and experience, but there are some central focus areas to help you make the best choices for your business.
Here are a few tips to guide you in finding and hiring the best team for your business:
Consider the Nature of Your Business
Hiring new employees happens in every industry and is a vital part of your business. Your employees are often your customers' first line of sight into your organization and can leave a lasting impression. Hiring is never easy and can be more challenging when employees work remotely or travel to engage with customers in different locations. Regardless of the working structure or environment, it is necessary to carefully consider how many employees you need and their individual roles and responsibilities, and then match people specifically to each position. It might turn out that you need certain positions to be full-time while others are part-time; and some can be outsourced to contractors.
Determine When You Should Outsource
As your small business grows, it's exciting to imagine a growing workforce, but it's always recommended to pause before adding full-time employees—particularly if there's technology or an outside agency available that can complete the work you need at a lower price point.
Many small businesses outsource functions like advertising, accounting and legal assistance because it is more cost-effective than having a full-time employee in-house. So before you hire for a new position or refill a vacancy in an existing role, look into technologies and service providers that can provide the work you need at a lower cost.
Place the People in the Right Roles
Small businesses often produce employees who wear multiple hats and whose expertise spans more than one area. This helps keep things moving efficiently, without requiring a large team. Often it makes sense to hire gradually as your business grows, maintaining a lean workforce and training people to excel in different areas and hiring people who can support several functional areas.
An employee's mind-set and attitude can be as important as his or her skills and experience. If you set out to hire people who embrace a team spirit and are diligent, collaborative team members, they likely will be able to help in many ways and grow with your business. Pay close attention to a candidate's connection to your company's mission and willingness to embrace a diverse set of responsibilities. This type of agile employee is often best suited for any number of roles.
Review Finances Before Hiring
It might seem obvious, but always consult your budget before hiring a new employee. Review the entire cost associated with a new hire, from salary to taxes to benefits and insurance, in order to understand the complete picture. The total cost to your business when all the pieces are combined might surprise you.
Any time that you are moved to create a new role or fill a vacant position, first review your current balance sheets. Think through what you can comfortably afford to spend on the role and what the anticipated return will be from the work. The cost to grow your workforce can rise quickly, and it often makes sense to consult with a professional service provider to ensure that you are making the best decisions for the long-term health of your business. Our lending partner Fundation offers all types of small business financing options, like working capital loans and business expansion loans, to give your company the financial guidance and support it needs to grow your team of employees and your business.
Weigh Temporary Employees vs. Full-Time Hires
Small business hiring is justifiably one of the most stressful processes for a small business owner, and for good reasons. Your employees are the heartbeat of your operation, and you want the best possible candidates contributing to your business, with their diverse skill sets and abilities. A strong team is central to seeing a business reach its full potential.
Sometimes, finding the employees you need is more challenging than you might initially consider. If you're not finding your ideal fit for a given role, don't rush to fill it with someone who doesn't give you total confidence. Instead, consider using temporary help like contractors, temp agencies or freelancers.
Seeking alternatives to a full-time employee can give you more time to find your best-fit candidate and also can help you gain a better understanding of the skill sets needed to help your business grow forward successfully.
Every business owner has experienced different obstacles in hiring, and the process is rarely uniform. There are many helpful small business hiring tips and resources to position you for success. Effective staffing most often results from a thorough understanding of your company's unique needs.
Are you ready to make your next hire? Our partner Fundation can provide you with the growth capital you need to comfortably add new team members with no negative impact to your cash flow.
Contact Fundation today, and learn more about small business lending solutions available to help your business grow. Fundation is a true partner that will never sell your loan, and it delivers the highest level of customer service.