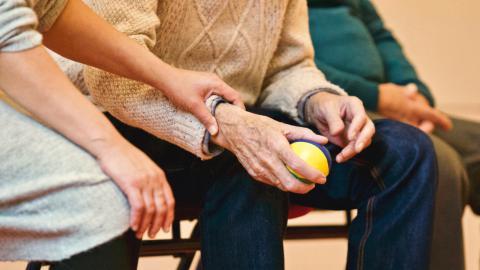 Most seniors will need help with daily living at some point. According to the U.S. Department of Health and Human Services, a person turning 65 today has a 70 percent chance of needing long-term care during their remaining years. New Medicare rules address this issue by allowing Medicare Advantage providers to offer certain home care services, a change that will likely have an impact on the home care provider industry.
Medicare's New Rules
Medicare covers home care services when strict eligibility requirements are met, including the need for physical therapy, occupational therapy, speech-language pathology or part-time skilled nursing care. In addition, the beneficiary must be homebound.
However, when care is considered personal or custodial rather than medical, Medicare has not generally provided coverage, a fact that sometimes comes as an unpleasant shock to beneficiaries who find themselves in need.
This is starting to change, however, at least for some beneficiaries who choose a Medicare Advantage plan. Under new rules, Medicare Advantage providers can start offering select home care and adult day care services in their 2019 plans. Many providers are already taking advantage of this change.
Demand for Home Care Services Could Increase
According to the AARP's report Caregiving in the U.S., nearly 40 million Americans provide unpaid care to an adult. Most of the adults receiving care are over the age of 50, and almost half are over the age of 75. A significant number of caregivers – 7 percent of them – are themselves over the age of 75.
Although common, providing care is not easy: 40 percent of caregivers report a high burden, but many say they feel they have no choice.
The new Medicare rules may provide a new option. Medicare Advantage plans can start providing three key benefits:
Adult day care services
In-home assistance with daily activities like dressing and bathing
Respite care for caregivers
It is estimated that 1.5 million enrollees will have access to these benefits and other new supplemental benefits that help treat chronic conditions.  For the millions of unpaid caregivers in the country, these services could provide some very appreciated relief. And with so many enrollees gaining access to covered services, it's possible that demand for these services could increase. 
More Home Care Providers Will Be Needed
Whether or not the new Medicare rule impacts demand for home care services, the need for these services is increasing.   
The United States Census Bureau expects the population of older people to surpass the population of children in the 2030s. By 2035, there will be 78 million people 65 years old or over. As the population ages, the demand for home health services will increase.
The Bureau of Labor Statistics expects the job growth for home health aides and personal care aides to increase by 41 percent between 2016 and 2026. This is much faster than the anticipated growth for all jobs. As of 2016, there were 2,927,600 home health and personal care aides working in the country. By 2026, we will need 1,208,800 more. 
With increased demand and rapid growth, comes more risk. Take time now to shore up your insurance and risk management practices. Heffernan's Health Care Providers Insurance team is ready to help!