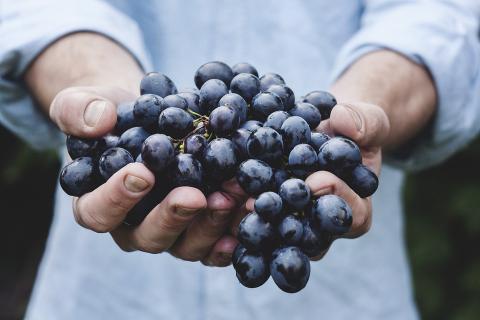 Not even a lingering drought or an August earthquake in the historic Napa Valley region could hinder the 2014 grape harvest. It was the third largest on record – an estimated 3.9 million tons – according to U.S. Department of Agriculture data and a recent report by the San Francisco-based Wine Institute.
It's clear the California wine industry is booming. But that boom also comes with a host of growing and evolving risks that could quickly make you go bust – not the least of which are your hiring practices.
In fact, winery hiring practices in California are under increasing scrutiny.
Using volunteers, interns, and labor contractors has been a tradition in the wine industry for a long time. For many people, picking grapes and working at a winery is entertaining. Others volunteer to gain valuable knowledge and experience they can use to open their own wineries. The arrangement has always been a win-win, providing wineries with enthusiastic help while giving volunteers and interns valuable hands-on experience. Likewise, hiring through labor contractors has helped provide winery owners with a reliable and consistent stream of workers.
But that's all changing. In recent years, California has been cracking down on these practices and industry groups have been increasingly vocal about putting a stop to them. Consider these two recent cases:
The owner of Westover Winery in Castro Valley is closing his winery after the California Division of Labor Standards Enforcement slapped him with $115,550 in fines, back wages, and penalties for using unpaid volunteers.
Wines & Vines, a large grower and distributor of wine grapes in Northern California's Livermore Valley, was served notice by the USDA's San Francisco office of a violation regarding a labor contractor. A compliance agreement was worked out, with the owner agreeing to assume greater responsibility for its labor contractors, submit to inspections, and provide evidence of contractors' certification of registration with the DOL. The contractor agreed to pay $24,000 in back pay and penalties.
What's the beef?
The state and the advocacy groups argue that people should be paid for their labor – at least minimum wage – and that using volunteers and interns without workers' compensation coverage puts those people unfairly at risk. Some also feel that employers are merely taking advantage of the current economic situation to get free labor, and they're skating around documentation and tax requirements in the process.
Avoid the traps while still providing the experience
Wendell Lee, an attorney and vice president with the Wine Foundation, urges wineries to stop using volunteers, according to Off the Grid News. The arrangement is becoming too fraught with legal issues. But that doesn't mean you have to stop providing the experience. Wineries can still hold events such as educational seminars where consumers pay for the experience or wine "boot camps" for club members that pay to attend. You can also still use unpaid interns, but only if certain criteria established by the Division of Labor Standards Enforcement are met.
If you hire immigrant or migrant labor through agricultural labor contractors, those contractors are regulated by the Department of Labor (DOL). So make sure everyone is abiding by the federal Fair Labor Standards Act and other federal and state laws. Violating these laws can cost you a bundle in overtime pay, penalties, and attorneys' fees.
As the winery industry grows, so does the need for more sophisticated hiring awareness. When you need expert advice, Heffernan's Vintners & Growers Practice can help. With more than 20 years of experience providing risk management solutions for the winery industry, we are well-prepared to assist with your unique challenges.