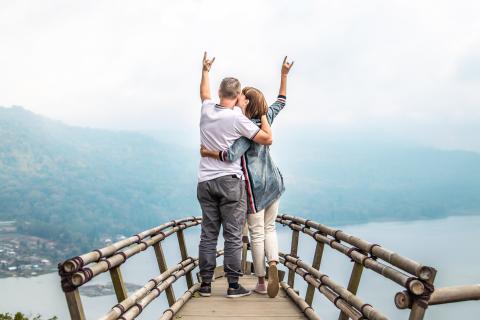 Life Insurance can be tricky. Are you finding yourself running into challenges on what policy is best suited for you or where to even begin? Steve Brandel, Director of the Life Division at Heffernan Insurance Brokers, is here to answer frequently asked questions that every life insurance shopper has.
What kind of insurance does a person need depending on their situation?
Finding the right policy would be simple if life insurance was a one size fits all commodity.  Unfortunately, that is not the case.  There are different options to consider before taking out a life insurance policy.  While it's easy to become frustrated or disappointed trying to find the "perfect policy" I'm here to tell you, there is no such thing.  Every policy has its strengths and weaknesses.
There are really only two main types of policies: Term and Permanent. Term insurance will have the lowest initial cost and give you the most coverage for your initial premium dollar. It is designed for someone who is looking to cover a specific period of time, or has a need for a higher amount of coverage, but has a lower affordability level. Term is not desirable for someone with a long term need, has the ability to handle the higher initial cost, or is looking to accumulate any equity in their policy. This is because the premiums go up as you age, and you will be required to requalify at some point in your life.
Permanent plans would encompass, Whole Life, Universal Life, Indexed Universal Life, and Variable Universal Life.  There are minor differences between the three, but they are all variations of permanent plans, and are designed for long term usage.  They will start out higher in cost, but because they have no rate increases, and can accumulate cash value, they will end up as the lowest cost option if you keep them long enough.  Also, they never require any evidence of insurability once you are approved, which also makes them more attractive to a person with a longer time horizon, and a higher affordability range.
What are some things to consider when looking into life insurance?
The three most important things to consider before purchasing a life insurance policy are:
Amount of coverage you need.
How much you can afford.
What is your time horizon?
Always purchase the proper amount of death benefit first.  It does no good to drop a death benefit down below the needed amount, just so that you can afford a whole life policy.  People often make the mistake settling for an amount that's too low, just so they can afford whole life. It may feel good at the time because you are told about how much money you'll accumulate over your lifetime.  However, your beneficiaries may be left short if something were to happen to you, and there is not enough money for them to maintain their current lifestyle. This defeats the whole purpose of having the life insurance to begin with.  I always wanted to make sure that if I died, my kids may have to grow up without a father, but they wouldn't have to grow up without anything else.
It also makes no sense to try and purchase a whole life policy that costs more than you are comfortable with. Again, the cash values are appealing, but the policy will be of no use to you if it lapses, and you will lose most of the cash value you accumulated anyway.
Would you like to know more about Life Insurance? Reach out to Steve directly:
Steve Brandel
sbrandel@heffins.com
925-942-4674
linkedin.com/in/steven-b-brandel-888aa23