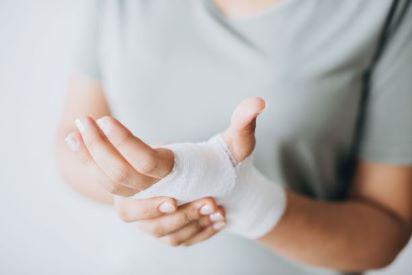 The home health care industry is booming. With massive job growth expected over the next decade, this is an exciting time for home health care companies. However, hidden in all this opportunity, there is risk. Owners must be aware of changing labor laws and current best practices to manage the risk of lawsuits and to control the cost of workers' compensation claims.
Employment-Related Exposures
As you know, home care workers have been entitled to minimum wage and overtime pay since 2015. The Department of Labor has set clear guidelines for when workers must be paid, and this may include some travel time and time spent waiting to be called on.
Numerous lawsuits have been filed against the home health industry since the law changed. Some of these lawsuits have come from the Department of Labor. According to Bloomberg, the Department of Labor sued at least five home care companies in separate cases during a three-week period in spring of 2018. The lawsuits claim wage and hour violations related to the 2015 law.
Other lawsuits have originated with the employees. For example, CBS 4 News reports that former employees have sued a home care agency in McAllen for failure to pay overtime between 2015 and 2017.
Home health companies need to make sure their wage and hour practices adhere to current laws. It is especially important to track all hours worked and to pay overtime when accrued.
Because of the risks involved, home health companies need the right insurance coverage, including Employment Practice Liability Insurance (EPLI).
In some states – including California – wage and hour issues are excluded from EPLI coverage, however, there are some carriers that will consider adding this coverage back through an endorsement.
Even if your state excludes wage and hour coverage, an EPLI policy is smart because it provides important protections against other employment-based lawsuits, such as those involving discrimination, harassment or wrongful termination.
Work Comp Exposures
Home care workers are also entitled to workers' compensation if they are injured on the job. According to Reuters, a survey found that 13 percent of home health aides said they'd been injured in the previous year, often suffering back injuries associated with heavy lifting. OSHA warns home health workers face many hazards, including violence, automobile crashes, lifting injuries and biological hazards.
To prevent on-the-job injuries, companies should follow OSHA's guidelines for home health care. If a claim does occur, a careful response can help mitigate the risk. Supervisors should follow claims reporting procedures while also taking care of the injured employee. This could involve checking in and providing dinner or a get-well card. Proactively communicate and make sure your employee feels valued and supported. At the same time, the accident should be investigated thoroughly, with an eye out for red flags.
After you receive the doctor's notice of work release and/or work restrictions, your primary goal is to get the employee back to work as quickly as possible. If work restrictions exist, make sure the doctor knows that light duty is available. Once the doctor releases the worker for light duty, contact the employee, first by phone and then by letter, to offer appropriate light duty. This may involve sedentary work at the office or even at the employee's home.
Injured workers who return to work quickly, even in a light duty or reduced-hour capacity, feel more engaged, productive and valued, and are less likely to engage an attorney or become depressed.
Heffernan Insurance specializes in workers' compensation risk management, helping you prevent claims from happening and effectively manage those that do occur. We guide you through the process of offering modified work and getting your workers back on track as quickly as possible.  Contact us to learn about new methods of reducing your workers' compensation costs.
Count on Heffernan Insurance Brokers for Guidance
Need assistance? Heffernan Insurance Brokers can help safeguard your home health company against the risk of employment and workers' compensation exposures. Our team can also help you assess and manage coverage for other potential liabilities such as Directors & Officers, Cyber & Identity Theft, Sexual Abuse, Medical billing, Crime and more. Learn more about insurance for home care businesses.