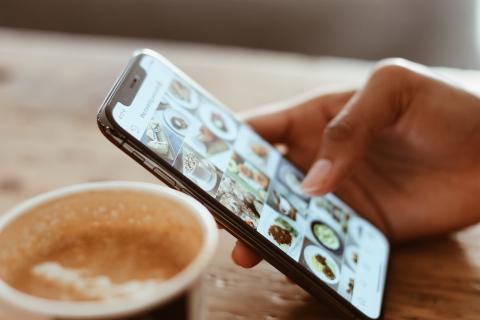 The food delivery and takeout industry is exploding. Today, you can have almost any kind of cuisine delivered to your home or office with a quick call, text, click of a mouse, or use of a mobile app. A November 2016 survey found that 20 percent of respondents use food delivery at least once a week, and this demand for convenience has made restaurant takeout and delivery a $40 billion industry according to the Restaurant Marketing & Delivery Association (RMDA).
Some big players in the food industry are getting in on the action too. Chains like McDonald's, Pizza Hut, and Taco Bell are using third party delivery companies such as GrubHub, Uber Eats, and DoorDash to grab their share of the booming delivery market.
Is delivery a good idea for your restaurant? Maybe – or maybe not.
Food delivery won't work for every restaurant business. Whether you plan to use a third party or your own staff for deliveries, make sure you understand the potentially costly risks of offering that convenience.
Here are the "big 6" delivery risks to consider:
Driving. Transportation incidents account for almost half of all occupational fatalities according to the Bureau of Labor Statistics (BLS). With delivery drivers spending so much time on the road, this risk is especially high.
Auto liability. If you send an employee on an errand in his own vehicle and he's involved in an accident that injures the other driver, the liability settlement against you could be devastating.
Slips and falls: Delivery drivers spend a great deal of time walking up to residences and offices to deliver food, so they can be exposed to all types of slip and fall hazards including uneven walkways, damaged steps, obstructions, or poor lighting.
Theft. Delivery drivers are too often targeted by thieves, so you should consider measures such as requiring drivers to make frequent deposits to limit the amount of cash they carry.
Wage and hour lawsuits. How you classify your workers has become a huge risk. Classifying them as independent contractors to save money could expose you to significant wage and hour (W&H) liability risks – and these suits are on the rise.
Bad publicity. In this age of social media, news about slow delivery, cold food, or other negative customer experiences can spread like wildfire and damage your reputation – and ultimately your bottom line.
If you decide delivery might be a good fit for your restaurant business, prepare for the risks by:
Hiring and training for safety
Classifying your workers properly
Maintaining accurate records
Keeping company vehicles in good repair
Requiring employee vehicles to be properly insured
Thoroughly screening any third-party delivery services
Securing the right insurance
Would you like to explore your restaurant insurance options? Contact our restaurant insurance experts at Heffernan Insurance Brokers today. We deliver a thoughtful, creative and highly tailored restaurant risk management experience.