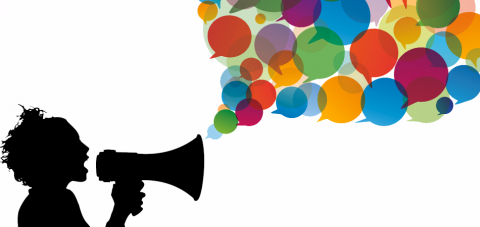 Most people are familiar with the term "word-of-mouth marketing," which occurs when we share firsthand experiences with others. This candid form of referring products or services often happens naturally, following a particularly positive interaction, and results in an authentic type of promotion.
While simple in nature, word-of-mouth marketing is vital to the success of a small business and can be cultivated to support its success. Decades ago, this type of marketing was often limited to interactions within a community, but the growth of the Internet has created a vast array of channels to provide customer feedback, increasing the value of this form of marketing.
Why is word-of-mouth marketing so valuable to small businesses?
People trust personal feedback
A 2013 Nielsen study exploring consumer trust revealed that 84% of people trust word-of-mouth marketing over all other forms of advertising. And the rationale is simple to dissect: people naturally trust their friends and family because they believe that they have their best interests at heart. It is much harder to be wary of a friend's recommendation than it is to question a direct marketing piece. A person's friends and family have no obligation to promote a product or business, making them much more likely to share candid feedback.
Personalized recommendations carry more weight
In addition to personal referrals or recommendations from friends or family, online review sites and blog posts are another growing source of word-of-mouth marketing. Online reviews about a small business can carry a great deal of weight when positioned effectively and can even be customized to reach the specific types of customers who benefit from them. Customers are relying more heavily on online search engines and consumer review websites to research brands and small businesses, eager to gain insights into what others have experienced. This type of research can directly affect consumer behavior and seems to grow exponentially—because as the desire to find a recommendation grows, so does the likelihood of making one's own testimonial. In 2011, Google confirmed this with a study listing online sources as a driving force behind word-of-mouth marketing interactions: whether a conversation occurred through social media, a blog or a review site, customers increasingly are seeking personal recommendations for products and services. This organic method of advertising reaches a more targeted customer population than many types of generalized advertising and is highly beneficial for a small business with a targeted client base.
New connections between companies and customers
Word-of-mouth marketing extends far beyond one-on-one interactions. Social media, blogs and online review sites like Yelp create a multitude of forums for small businesses to connect with their customers. In addition to simply reviewing the content that customers share about a business, companies now have the opportunity to communicate back directly with customers, using their Facebook or Twitter accounts. This creates real-time engagement and presents a unique sense of authenticity on behalf of the business. These types of online social interactions create valued connections and deliver a more personal level of service than what is typically available online. It is this exact type of engagement that builds trust and credibility with customers, making them more likely to recommend a business.
Many aspects of word-of-mouth marketing may seem fairly simple, but it is important to recognize that there may be certain requirements associated with these efforts, with regard to budgets and planning. While this type of marketing is generally more cost-effective than traditional paid advertising, it does call for a strategy and a budget. For example, in some cases, it is beneficial to have a paid staff member available to monitor social chatter, engaging proactively and responding to questions and comments. It also might be helpful to engage in training to learn how to use different online tools, keywords and sites most effectively. Small businesses have limitless opportunities to leverage online tools but must plan accordingly to achieve the best results.
Read more small business marketing tips from our financing partner Fundation, provider of online small business loans, by visiting its blog.