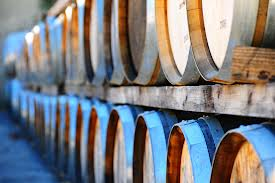 From pinots to chardonnays, we love our wine. In fact, the U.S. wine industry produces nearly 800 million gallons a year, representing over $30 billion in retail sales every year. And according to a recent Gallup poll, 35 percent of alcohol-consuming respondents drank more wine than any other alcoholic beverage this year, a statistical tie with beer. Compare that with 1992, when 47 percent chose beer and only 27 percent chose wine.
The wine industry is clearly booming. But for those who venture into the business expecting to buy a vineyard, kick back with a glass, and get rich, it's a tough wake-up call. The complexities of making and selling wine can be overwhelming. There's the year-round farm work, mountains of regulatory paperwork, exhausting sales legwork, the $1 million-plus investment it takes to get started, and several years of operating in the red before seeing a single dollar in revenue.
It's not a business for the faint of heart.
And with the explosive growth in the industry comes an increase in the risks and exposures. There are the usual risks involved in planting and growing, harvesting and processing, bottling and labeling, and storage and transportation. But there's also a growing list of emerging risks, including:
• Contamination and recall
• ADA compliance
• Liquor liability
• Cyber liability
• Intellectual property and patent infringement
• International liability and exposures
Needless to say, insurance is not optional.
With such a diverse and evolving list of exposures, winery owners need an aggressive and comprehensive risk management program – one that involves keeping up to date on the trends and challenges in the wine industry, and having the right insurance coverage. Some types of coverage wineries may require include:
• Property, casualty, auto, workers' comp, and excess liability
• Product contamination and product recall
• Transportation, vendor, supply chain, and political risks
• Network, security, and privacy risks
The perfect partnership
Running a winery is a complex undertaking, one that requires a great deal of planning and constant vigilance in juggling the many complex risks. One way to make the task much easier is to find a risk management partner who specializes in your industry.
Heffernan's Vintners & Growers Insurance Practice has more than 20 years of experience providing industry tailored insurance solutions. We have the carrier affiliations, industry clout, and unique industry experience to get you the best coverage for your winery at the best rates. And that's something worth toasting!