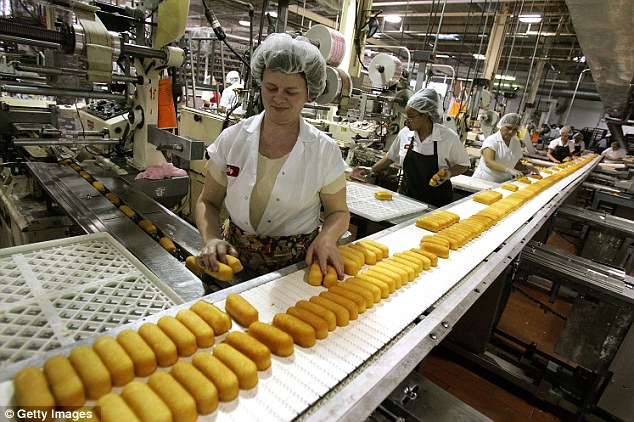 With the dramatic changes in the global food trade over the past few decades, our food network has become an increasingly complex and precarious balancing act. Your risks have become much more complex too – and the financial stakes have never been higher.
Just look at the long list of contaminations, recalls, and product labeling lawsuits in recent years. These events have put the food industry under a microscope, and these are just a few of the hazards you face every day – hazards that could quickly put you out of business if you're not prepared.
How do you survive – and thrive – in this high-risk industry?
No matter what role your business plays in the food network, you won't survive without a robust and comprehensive risk management strategy – and the right insurance coverage is key to that strategy.
Below are five crucial risks you should insure against:
1.     Supply chain disruption. Every player in the food industry relies on suppliers. But anything from natural disasters to infrastructure problems to price increases can quickly interrupt that supply line. Losing even one key supplier can have a big impact on quality and consistency, and quickly eat into your bottom line. Business interruption insurance can cover the loss of your business income and extra expenses when a key supply line is disrupted.
2.     Equipment failure. If your equipment breaks down, your business comes to a standstill. That could mean disruption in production and supply lines, loss of income, disgruntled employees, spoiled food, and a host of other potential issues. Equipment breakdown insurance can cover mechanical breakdowns and damage caused by power surges, operator error, and other issues. This coverage, along with business interruption insurance, can ensure that you have the funds to get back up and running.
3.     Contamination and spoilage. Risks beyond your control such as power outages can lead to contamination or spoilage of food, which can end up costing your business plenty. Spoilage coverage is recommended.
4.     Food safety and recall. The Centers for Disease Control (CDC) estimates that 48 million illnesses are borne by food every year in the U.S., resulting in 128,000 hospitalizations and 3,000 deaths. This is one of the most serious and potentially costly risks you face. Product recall liability insurance can help protect your business against lawsuits, lost market share, and lost goodwill among consumers, and help you be prepared for the costs of withdrawing a recalled product from the market, reimbursement for recall costs incurred by others, and other potential liabilities.
5.     Cyber attacks. Cybercrime continues to be a growing threat – and the food industry is not immune. Businesses such as restaurants are particularly at risk due to the volume of personal and financial data they keep on file, including credit card and bank account information. Computer viruses and hackers can wreak havoc on your business operations, and cleaning up the mess can be expensive. Cyber-liability insurance covers expenses related to data breaches such as identity restoration, forensic analysis, and notification costs, and other expenses such as legal and public relations services.
Globalization has created enormous strides and opportunities in the food industry, but it's also come with a huge increase in shared risk. Make sure your risk management strategy includes robust insurance protection. At Heffernan Insurance Brokers, we have a team of experts specializing in business insurance for the food industry, so we have the solution to help you survive and thrive in this industry.