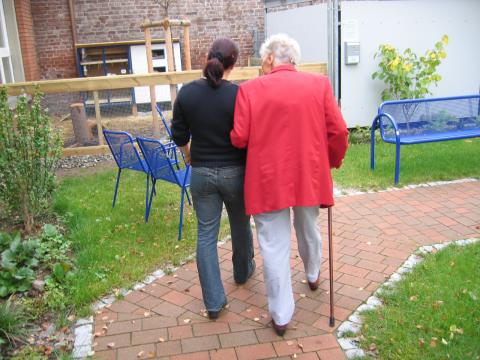 One challenge for home care agencies is finding qualified personnel that won't perform theft while on the job. Agencies' success highly depends on the reputation of its caregivers in insuring a client's physical safety and respecting a client's material possessions when working inside the home. Obtaining this trust from the public starts with bringing in trustworthy personnel, but unfortunately, there is no way for home care agencies to be certain that the caregivers they hire will follow all the rules.
Fortunately, there are a number of proactive steps home care agencies and clients can take to significantly reduce the risk of caregiver theft.  
These five suggestions below should be discussed with the home care agency supervisor during the initial home assessment with the client or clients' family member.  
Keep enticing valuables out of sight. Store your most valued possessions inside a safe or a locked room. Cash and jewelry are known to be held in the master bedroom so instead, find a different room to put them in.

Check with agency on caregiver credit card. Your home care agency is strongly encouraged to issue each of its caregivers a corporate credit card with a small credit limit available. That way, caregivers will be less inclined to take loose cash in a client's home.

Create a list of valuables in the home. Take note of all valuable items and take pictures of them. Check the home frequently to make sure these items are still present.

Don't invite petty theft. Keep a small amount of cash at the home.  Don't leave money out in the open such as kitchen tables, desks, etc.

Watch your bank account and credit card charges. For extra precaution, make sure a family member receives duplicate bank statements and credit card bills.  Or better yet, have online access to your accounts, so financial transactions can be monitored. 

 
Inviting a caregiver into a home is a big step for many and it requires both clients and most importantly, home care agencies, to take necessary precautions to avoid a theft incident. When an agency is careless about informing clients about preventing caregiver theft, it isn't a matter of if, it's a matter of when the theft will take place.
To learn more about ways to minimize caregiver theft, reach out Heffernan Insurance Broker's Home Care team. Whether your business is just starting out or you're looking to strengthen your safety protocols, contact us today to get started.
Tami Unsworth
Home Care Specialist
D: 925.942.4619
tamiu@heffins.com
https://www.linkedin.com/in/tamiunsworth