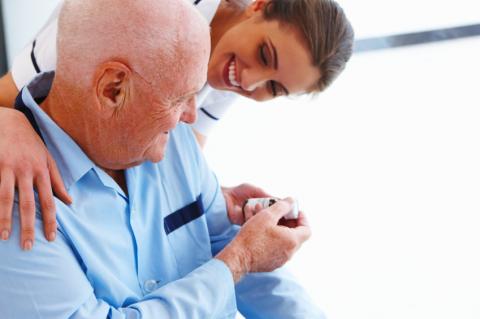 Working with the elderly in their home presents numerous risks. Your caregivers can face potential emergencies on a daily basis and must be prepared to react with no hesitation. It's imperative to have sophisticated measures and home care insurance policies in place to keep caregivers and clients safe, but did you know in many states you are required to have an official safety plan in order for your business to be licensed?
OSHA recommends that each written safety plan include the following basic elements:
Policy or goals statement
List of responsible persons
Hazard identification
Hazard controls and safe practices
Emergency and accident response
Employee training and communication
Recordkeeping
Your safety plan should be tailored to the unique risks you face as a home care agency. One of these areas is home safety, with checklists for each room in the house as well as garages and outdoor areas. Here are some of the key things to look for during a home safety check:
Are there safety railings in showers and tubs?
Are there handrails in stairs and other unsafe areas?
Are there loose rugs or slippery floors?
Are there tripping hazards such as phone cords or lamp cords?
Is there adequate and easily accessible lighting in each room?
Another major item to include is a checklist regarding any drugs within the household. Understanding medication safety for the elderly is absolutely vital to the safety of both your staff and clients when administering drugs.
In addition to checking for hazards within the home, your safety plan should include steps for responses to natural disasters. Natural disasters can be especially devastating to the elderly and disabled. It is your business's duty to take precautions on behalf of your clients, including understanding what threats each area you do business in faces and considering the special needs of each individual client. For example, does your client have any pets, take any prescription medication, use a hearing aid that requires batteries, or wear contact lenses or glasses? While these seem like minute details, in the face of an emergency forgetting about them can have drastic consequences.
Having a safety plan in place is instrumental to your home care agency's success and to the wellbeing of your clients. The home care team at Heffernan is here to help, whether your business is just starting out or you're looking to revamp your existing safety procedures. Contact us today to get started.
Tami Unsworth
Home Care Specialist
Direct: 925.942.4619
tamiu@heffins.com