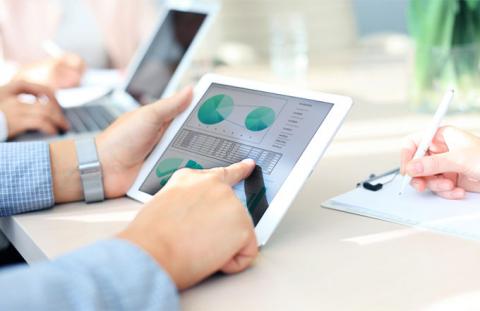 Are you considering taking out a business expansion loan to help drive your company's growth? Here's a checklist of five key points to consider before taking on a business expansion loan:
Is it the right time for business expansion funding?
The growth and expansion of your small business is tied directly to your ability to achieve one of two central objectives: 1) finding more customers; or 2) expanding your product and service offerings.
Simply put, finding more customers helps you increase sales of your current portfolio of products and services. As a second option, expanding your business's products and services offers existing customers a chance to purchase a new item, while simultaneously drawing in a new customer base.
As you consider these two options, reflect and ask yourself if you are truly ready for business expansion.
Are we in the right home?
The location of a business is at the forefront of its current and future success. If you are considering a business expansion, it's essential to think about the location of your business. Also consider if you want to own or rent your property.
Buying a facility is certainly a significant commitment, especially considering that commercial mortgages are usually for shorter terms than residential mortgages (typically 10 to 15 years). Accordingly, a shorter term means a higher payment. Is your small business financially positioned to take on this type of increase?
Renting is sometimes a safer alternative to the up-front costs of buying property but can be less stable in other ways. For example, there's no guarantee that a space will still be available to you beyond the time listed on your lease. In addition, renting requires the added cost of an up-front deposit, which is often the sum of your first and last month's rent.
Keep in mind that if a new space needs updates or repairs, you will need to set aside funds from your business expansion loan for any renovations. As your business expands, it's common to see a new location in the same market take over about 20% of the original location's business. Is your business financially prepared to take on these costs while still growing?
Can we afford the team we need?
It's impossible to grow without building your team of employees, and new staff members mean added expenses in payroll and benefits. A business expansion loan can help cover these costs, but as you add employees, you must hire and fill roles strategically. If you anticipate having a hard time filling the roles you will need, given your industry or desired experience, it could be difficult to grow as quickly as you might like. Expansion will be exponentially more challenging without the right candidates to fill each new position.
As part of any expansion, you and your management team must be able to fully trust your staff, because your time will be divided across multiple locations. Finding the right talent to lead through these transitions is key.
 Are we able to provide a stable inventory?
Inventory management is a challenge at the forefront of many expanding businesses. The idea of growing your current operations is often intriguing, but first consider your ability to manage an increased inventory. If your customer base were to double, do you have the appropriate means to support the increased demand?
Industries that experience regular cycles of higher and lower demand must make an extra effort to monitor and maintain stable inventory levels. In some cases, additional capital can aid in stabilizing inventory across fluctuating periods, keeping the right products in stock at optimal levels, even amid accompanying revenue fluctuations. A lack of proper inventory financing and management can leave you with either an extreme shortage or a heavy surplus of inventory, negatively affecting your business and finances.
Where can we acquire business expansion financing?
Most small business owners will rely on an expansion loan at some point in the life cycle of their business. This might be to pay for new facilities, new staff members, added inventory or any number of circumstances related to growth. Whom will you trust with your business expansion financing?
Our trusted financing partner Fundation helps businesses like yours every day. Fundation can provide the business expansion loan you need to secure the new facility you've been dreaming of, or to finally get ahead of seasonal fluctuations to master your inventory system.
Fundation's business expansion financing is designed to meet the diverse needs of all types of small businesses. Loans from Fundation feature conventional terms, convenient refinancing options and prepayment without any penalty.
If you need capital to finance a business expansion, contact our partner Fundation to find the best solutions for your business.