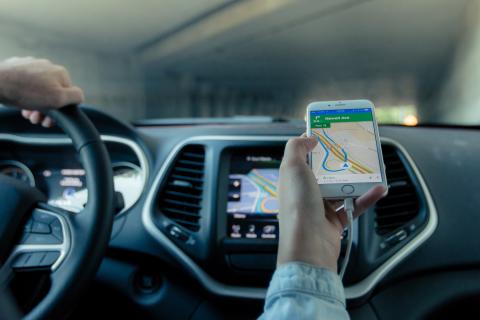 Lyft's stock prices plunged soon after the ride-sharing company went public. According to the Insurance Journal, lawsuits from investors caused the stock price to drop 17 percent just weeks after the initial offering.  For many startups, going public is the dream – but that dream can lead to legal nightmares. As more tech companies are going public with an Initial Public Offering (IPO), they need to brace for the possibility of lawsuits and protect themselves with insurance coverage.
The Problems Goes Beyond Lyft
Lyft's legal woes have received a fair amount of attention, but it isn't the only company to face legal challenges soon after going public.
In an article on the recent flood of IPOs, Inc. lists several other companies – Eventbrite, Facebook, Twitter, Snap and Blue Apron – that faced shareholder lawsuits soon after going public. ISS Securities Class Action Services says that IPO-related lawsuits have doubled since 2013.
Bloomberg Law issued another warning: While shareholder litigation against IPOs is increasing, dismissals of IPO-related lawsuits are becoming less common. As a result, companies are more likely to deal with time-consuming and costly legal battles.
Why IPOs Needs D&O (Directors & Officers) Insurance
Going public is a significant transition involving many new risks, so it's not particularly surprising that missteps are common. Companies have to promote their IPOs while also adhering to strict securities laws, and this doesn't always go smoothly.
Volatility in the ever-changing tech market can add to the challenges. Predictions don't always come true, and goals aren't always met. When this happens, investors will not be happy. 
Lyft has been accused of misleading investors. A securities fraud class action lawsuit filed by Block & Leviton LLP claims that the company made misstatements about its domestic market share and failed to disclose issues regarding the safety of its bike sharing program and its labor issues.
While going public provides a company with many advantages, it also means that the company is now accountable to its new investors. If the investors feel that they've been misled in any way, a lawsuit will likely follow.
If a lawsuit is filed, appropriate insurance coverage can cover the resulting legal costs, including defense costs and settlements. Good coverage is important because these lawsuits can be very costly. According to Reuters, Facebook settled a lawsuit related to its IPO for $35 million.
An insurance partner with experience in tech IPOs can also provide solid advice. At Heffernan Insurance Brokers, we understand your unique business and its unique threats. We can help you secure robust protection without over-insuring your business. We can also scale with you as you grow. We specialize in providing insurance and risk management services for mid to late stage tech companies, including VC funded startups, pre-IPO companies and companies engaging in more sophisticated Enterprise Risk and self-insurance strategies. Contact us to learn more about insurance for technology companies.