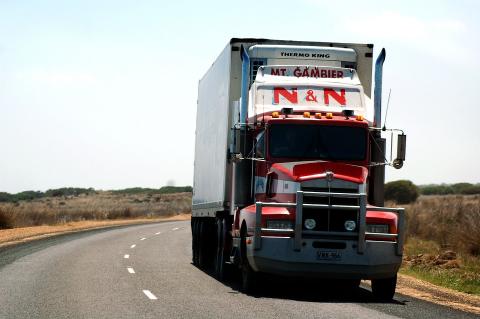 The transportation industry is becoming more technologically advanced, with the electronic logging device mandate scheduled to go into effect on December 18. The new requirements have some members in the transportation industry scrambling to comply or looking for a delay.  
ELD Requirements
The U.S Department of Transportation's Federal Motor Carrier Safety Administration (FMCSA) announced the final rule for the electronic logging device mandate in 2015. It requires the use of electronic logging devices to track hours, making federal violations easier to uncover, and it is expected to prevent 562 injuries and 26 deaths from large commercial motor vehicle crashes each year.
Anthony Foxx, the U.S. Transportation Secretary at the time, said, "Since 1938, complex, on-duty-/off-duty logs for truck and bus drivers were made with pencil and paper, virtually impossible to verify. This automated technology not only brings logging records into the modern age, it also allows roadside safety inspectors to unmask violations of federal law that put lives at risk."
Because of the mandate, the approximately three million commercial drivers previously required to keep paper hours-of-service records will need to switch to electronic logging devices. Smart phones and other wireless devices that meet the technical requirements, are certified and are listed on the FMCSA website may be used as electronic logging devices.
The final rule was published on December 16, 2015. On December 18, 2017, the phase-in compliancy phase begins. During this time, existing automatic onboard recording devices (AOBRDs) are grandfathered in for two years. By December 16, 2019, full compliancy is required. By this time, all affected carriers must use self-certified electronic logging devices registered with the FMSCA.
ELD Exemption and Delay Requests
Citing costs and implementation issues, some members of the transportation industry are unhappy with the looming compliancy deadline.
U.S. Representative Brian Babin proposed H.R. 3282, a bill to delay the mandate for two years. A coalition of 31 organizations, including the Owner-Operator Independent Drivers Association (OOIDA), have expressed support for the bill, called the ELD Extension Act of 2017.  In a press release, the OOIDA pointed to the $2 billion cost of the ELD and claimed that the mandate does not improve safety because the devices are not more reliable that paper logbooks. 
Despite the opposition, it appears that the mandate will be in effect starting December 18, 2017. However, the FMCSA has granted at least one exemption to the mandate. UPS requested an exemption. According to Transport Topics, exemptions have been granted in this case.
Heffernan Insurance provides tailored transportation insurance packages to keep your business in the fast lane. Contact us to learn more.